Story Manufactory reaches out to people who share the passion of brokering compelling stories to audiences. Please referr to Story Manufactory's ABOUT section to read more about the Story Manufactory's philosophy.
We strive to set up office in every European, to establish a centre of gravity within the European creative media industry for all things story. Therefore we always seek to expand connections into the industry, particularly with young producers, young directors and of course young screenwriters.
---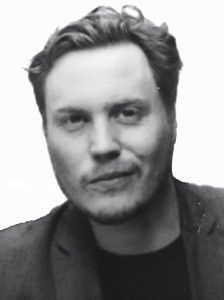 Florian Müßener - founder of Story Manufactory
Bachelors degree in film producing from ifs international filmschool Cologne, Germany.
Masters degree in Screenwriting from the University of Salford, UK.
Worked in movie prodcution for over 10 years, having produced several award winning short movies, and a no-budget feature film. Also worked as production manager and assistant in numerous European, and international movie productions, and in advertisement.
---